Workgroup Leads – Who's Who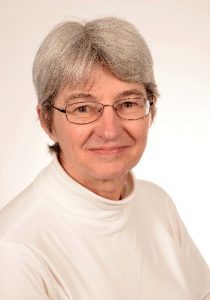 Prof Alison Hodge MBE – Stewardship and Management Workgroup Lead
Email: mslead@cccbr.org.uk
Alison brings to the workgroup experience of the Central Council since the late 1980s. Initially, Alison represented the Veronese Association, having been on several of the very early visits to Italy to see and experience their full circle ringing. More recently she has represented the Worcestershire & Districts Change Ringing Association, for whom she is Association Librarian. Alison has been a member of the CC PR Committee, Library Committee, Towers & Belfries (their first female member!) and member then chair of Trends Committee. It was through the work on Trends that the Council identified the serious declines in the numbers of younger ringers and ringing leaders that have in part stimulated some of the new directions being taken by the Council. It was also through this work that it became evident that a significant number of ringers have engineering, mathematical and technical interests and expertise, a slight hint for recruitment campaigns.
Like many ringers, Alison learned to ring as a student at Reading University and now rings handbells (tunes and changes) and tower bells in the Malvern area. She soon became more adept at organising outings and driving minibuses, than ringing! Alison has only rung 6 peals (the last in 1985!) and just over 100 1/4s but enjoys visiting and exploring new towers (over 2000) in the British Isles as well as the occasional extras overseas. Alison is especially keen to see well maintained towers, with suitable facilities and conditions conducive to welcoming new and experienced ringers. Professionally, Alison is a physicist and engineer who has worked for UK Government, industry and latterly as a professor at Aston University.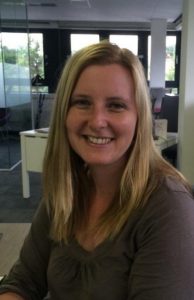 Louise Nightingale – Communications and Marketing Workgroup Lead
Email: cmlead@cccbr.org.uk
Louise first discovered bellringing in 2012 and quickly became addicted! She rings in the Tonbridge District and is a District Representative for the Kent County Association.
Louise has over 15 years' experience in IT, primarily within the Financial Services sector, in a range of technical and managerial roles. In her current role, she is responsible for organisational and operational change as well as defining and communicating the technical strategy to support business objectives. She has previous experience of leading communication and engagement activity across a large and diverse department split across multiple locations.
Louise recognises that there are lots of great assets and processes in place already and is excited about taking the workgroup forward, exploring new tools and channels to publicize ringing, attract new recruits and engage with ringers in new and innovative ways. She will be supported by a great group of people, previous CC committee members and some new recruits, who between them have a wealth of skills and experience to meet the challenge ahead!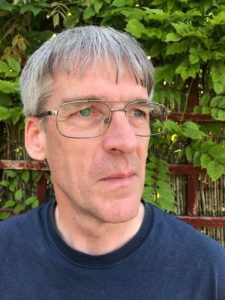 Doug Hird – Historical & Archive Workgroup Lead
Email: halead@cccbr.org.uk
Doug is a Central Council newcomer, and so arrives unencumbered with any pre-conceived notions of the organisation. He was born in 1959 in Newport Pagnell and is still there. Having learned to ring with school friends in the 1970s Doug went on to join the Manchester University Guild (MUGs) and also read Physics at UMIST. Returning to North Bucks, Doug got involved in Branch affairs filling officer roles at various times including Chairman, Secretary, Ringing Master and, significantly, Archivist. In 1991 Doug recognised that there was an interest in ringing history and a lot of information but that it was not in any way organised. The Branch was persuaded and has enjoyed the results ever since.
Having started working life in the technical world of Photocopiers, Doug's career took a change of direction. A year of teacher training at Oxford was used fruitfully ringing Spliced S Major and researching North Bucks history in the Bodleian Library. So it is perhaps not surprising that Doug's subsequent teaching career only lasted one year. Some positives came out of the experience, in particular a better understanding of how to teach ringing.
For the last 24 years, Doug has worked as a customer analyst for Santander Bank where he has built up a wealth of experience in analysing information and solving business problems based on very large amounts of data.
The History & Archive Workgroup will bring together Library, Biographies, Rolls of Honour and Ringing Machines, and working in conjunction with Technical & Taxonomy with reference to Peal Records. The initial focus will be on ensuring the continuation of these activities. It is encouraging that so much support and interest continues to be shown for all of them. Each one has its own challenges and opportunities that are being worked on by people with commitment and valued experience. It is hoped that their enthusiasm will rub off onto others to join this workgroup.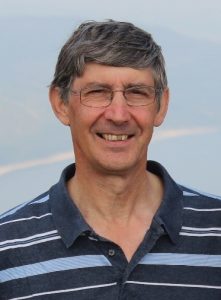 Graham John – Technical & Taxonomy Workgroup Lead
Email: ttlead@cccbr.org.uk
Graham learnt to ring as a teenager at West Wickham in Kent, and soon became interested in the technical side of ringing as conductor and composer. He has rung over 500 different methods in peals and quarters on both tower bells and hand bells, and some of his compositions have become established favourites amongst conductors. Following a year as master of the Manchester University Guild in 1975/76, he graduated and started a career in IT, moved to Berkshire in 1985, and spent many years working for Logica in systems development and management of multi-million pound service contracts, before taking early retirement in 2015.
In 2009, he investigated the use of motion controllers in ringing, developing an interface called Handbell Manager that enables them to be used as handbell simulators with Abel and BelTower. He imported controllers to reduce the costs and delivery time for ringers wanting to buy them, supplying over 350 pairs to handbell ringers since.
Early in 2016 he launched Composition Library, a unique web site for method ringers, conductors and composers that allows its users to search the CCCBR Method Library using a wide variety of properties; display blue lines on the user's PC, tablet or phone; prove and self-publish compositions; and find compositions, ranked by musical score, that are true to a method even if not originally composed for it. Importantly, its 600+ registered users can privately add new methods to be classified and assigned the correct title according to the latest decisions, as well as alerting them to potential naming and extension conflicts.
Graham became one of the Oxford Diocesan Guild's representatives to the Central Council in 2017, and since then has been helping Tim Barnes draft the Central Council's Method Ringing Framework that will replace the Council's decisions on peal ringing and methods with a 'simple and permissive framework' as proposed by CRAG.
As first leader of the new Technical & Taxonomy workgroup, Graham wants to build on the good work carried out by the Council's Technical committees – Methods, Compositions, ICT, Dove Stewards and Peal Records (in conjunction with Historical & Archive) – in particular by using technology to extend and enhance the provision of services that will become increasingly important to the ringing community.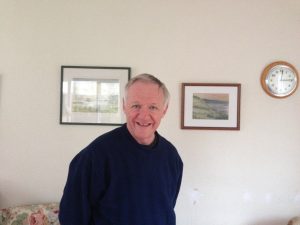 Tim Hine – Volunteer & Leadership Development Workgroup Lead
Email: vllead@cccbr.org.uk
Tim learnt to ring in Devon, mainly at school. He's been based at towers in Essex and in Warwickshire, where he was a Tower Captain, before moving in 1985 to Stafford where he still rings. Tim is a member of the Welsh Colleges' Society and also a College Youth. In the North Staffordshire Association he's had various roles over 15 years, including Chair and Education Officer. Tim joined the Central Council in 2014 as a North Staffs representative. The Education Committee, with him as Chair, worked with ART to put on the simulator conference at Royston.
Tim's experienced a lot of training, such as weekend half day courses and found much to learn from helping at the Keele courses. He was in support when two bands started from more or less scratch. He likes teaching recruits and regards the simulator as very useful.
Tim writes: The V & L workgroup isn't an amalgamation of former committees. Some of the old work will continue but new ideas will evolve. We're looking for people who want to join as full members of the Workgroup as well as those who will make a shorter contribution. The Workgroup isn't trying to fix every problem: but it will be great if we can offer and promote new approaches in some priority areas, such as Youth, Leadership and the "Retention" part of Recruitment. We are not experts and will only do something where it is wanted.
Tim sees V & L working in partnership with others, especially ART.
At work, Tim had spells in Essex as a teacher, and later as an Education Officer, working with schools in various roles. One of his teams ran a fleet of Staffordshire's directly owned yellow buses!