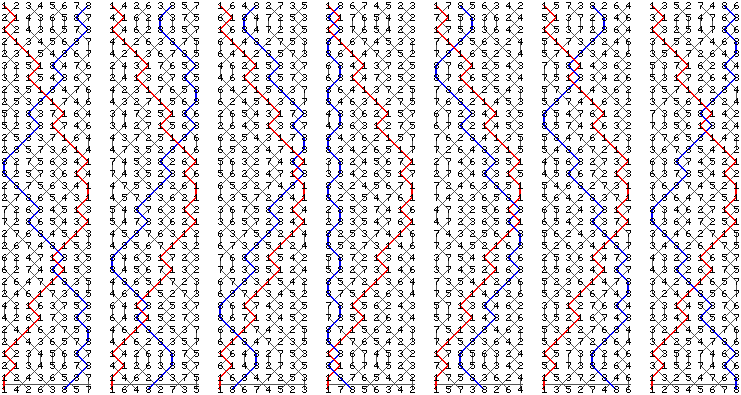 Above – Central Council Treble Bob Major
Welcome! You already are a ringer and probably know what you are looking for. The website has been updated in terms of layout, though content is only slowly under revision, as it involves a lot of updates and a lot of people. The most practical way for you to find what you are looking for is to visit the site map.
We hope the new layout is logical, and the tabs at the top of each page should reflect the content in the drop down menus beneath each.
If you would like to give feedback on the site, which will help us make it even better in the future, please contact the Webmaster.
If you are looking for central resources to make your life easier, the we have prepared some generic presentations to help you New Resources (2017).  We have Come learn to ring!, which focuses on recruitment, a full Introduction to English bell ringing, a science/maths focused presentation (with a really cool plain bob minor video which shows bells, ringers and method all at once!) and one more suited to the historians amongst us.  Please take a look and give us feedback or, even better, new resources we can promote to help others.  There is so much out there, but what we need to do is share more, to get our wonderful hobby/past time/spiritual contribution/obsession/sport out there to others!  Thank you!