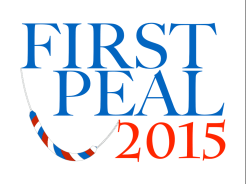 FirstPeal2015 was a year long initiative to mark a special year for ringing. It had three aims:
As many ringers as possible to ring their first peal during the year
A lot of special ringing to mark the anniversary, on or near 2nd May
A concerted publicity effort to tell the public about the heritage, skills and cultural importance of bellringing
2015 was special because it was the 300th anniversary of the first recorded true peal. An introductory article was published in The Ringing World on 23 January.
What is a peal? may be helpful in explaining to non-ringers the significance of peal ringing.
See personal stories by people about ringing their first peal.
If you rang your first peal in 2015 you can download your certificate from here:   <PDF version>   <MSWord version>
<< First peals rung in 2015 — including monthly progress reports >>
<< FirstPeals2015 Final Report >>